At Medicent Diagnostic Center, our unwavering dedication to delivering excellence in diagnostic services goes hand in hand with our mission of empowering individuals and healthcare providers with precise insights into health and wellness. With a wide range of state-of-the-art facilities at our disposal and an unwavering commitment to precision, we proudly stand as your trusted partners in promoting a healthier future.
Within our center, a comprehensive suite of diagnostic services awaits, encompassing a broad spectrum from standard lab tests to advanced imaging techniques. These services are meticulously administered by our highly skilled team of professionals, ensuring that you receive not only the highest quality care but also benefit from the latest advancements in medical technology.
Laboratory Tests:
Our laboratory, equipped with cutting-edge equipment and staffed by experienced technicians, conducts a diverse array of tests. This encompasses everything from routine blood work to in-depth urine analysis. We recognize the critical significance of timely and precise results, and as such, we employ the latest methodologies to ensure the utmost reliability.

Advanced Imaging:
Medicent Diagnostic Center takes pride in its state-of-the-art X-ray facilities, which enable us to provide detailed and precise imaging services. Our highly skilled radiologists work tirelessly to generate diagnostic images that are instrumental in the detection and management of various medical conditions

Electrocardiogram (ECG):
For assessing heart health, our ECG services are invaluable. These tests aid in diagnosing and continuously monitoring cardiac conditions. Conducted by proficient technicians who utilize advanced technology, our ECG tests are synonymous with accuracy in results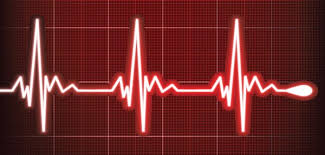 Accurate Results: We wholeheartedly understand the pivotal role that reliable diagnostic results play in medical decision-making. Therefore, our utmost priority is to furnish you with the most precise and dependable information.

Experienced Team: Our team consists of seasoned medical professionals, skilled technicians, and dedicated support staff, all united in their commitment to delivering exceptional care and service.

State-of-the-Art Facility: We've invested significantly in cutting-edge technology and modern infrastructure to ensure that you have the best possible diagnostic experience.

Convenient and Timely: At Medicent Diagnostic Center, we highly value your time. Our efficient processes and minimal wait times aim to provide you with a seamless and hassle-free testing experience.

Comprehensive Services: Our extensive range of services caters to a wide spectrum of medical testing requirements, encompassing everything from general health check-ups to specialized tests.
Your Health Journey Starts Here
Your health is not just a concern for us; it's our utmost priority. We are wholeheartedly committed to empowering you with accurate information to make informed decisions about your health. Pay a visit to Medicent Diagnostic Center for reliable, efficient, and patient-centric medical testing services.
Contact us today to schedule your tests or learn more about our services
For More Details and Appointment Click here